BBC Sport: How green are Premier League clubs & what are they doing to help?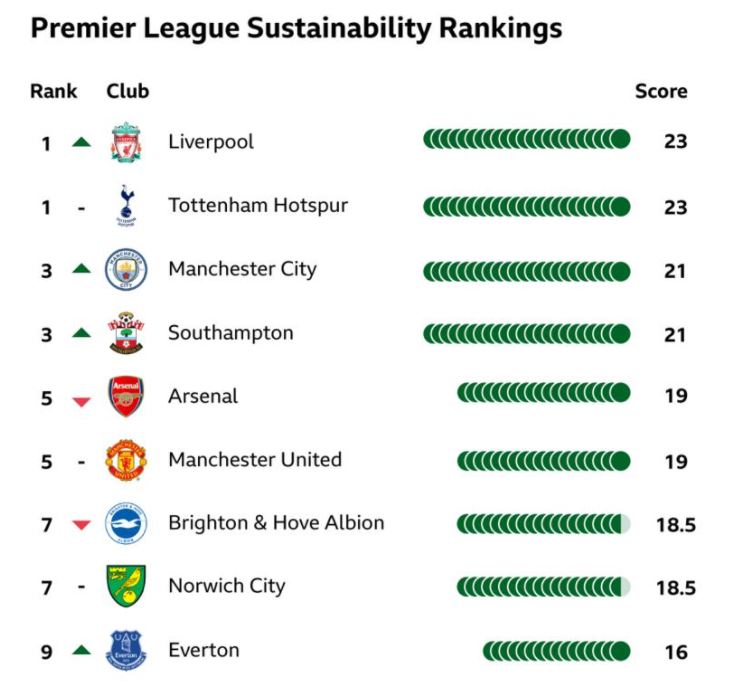 Homes for bats, on-site allotments and recycled kits are just some of the ways Premier League clubs are continuing to improve their 'green' credentials.
Tottenham and Liverpool have come joint-top of the 2021 Green League – a table measuring the sustainability of all 20 top-flight sides.
Sport's role in helping tackle the climate crisis is under scrutiny following COP26 in Glasgow and there was criticism during the summit of clubs like Manchester United flying to domestic games.