Royale Union Saint-Gilloise – The Belgian Football club that is becoming green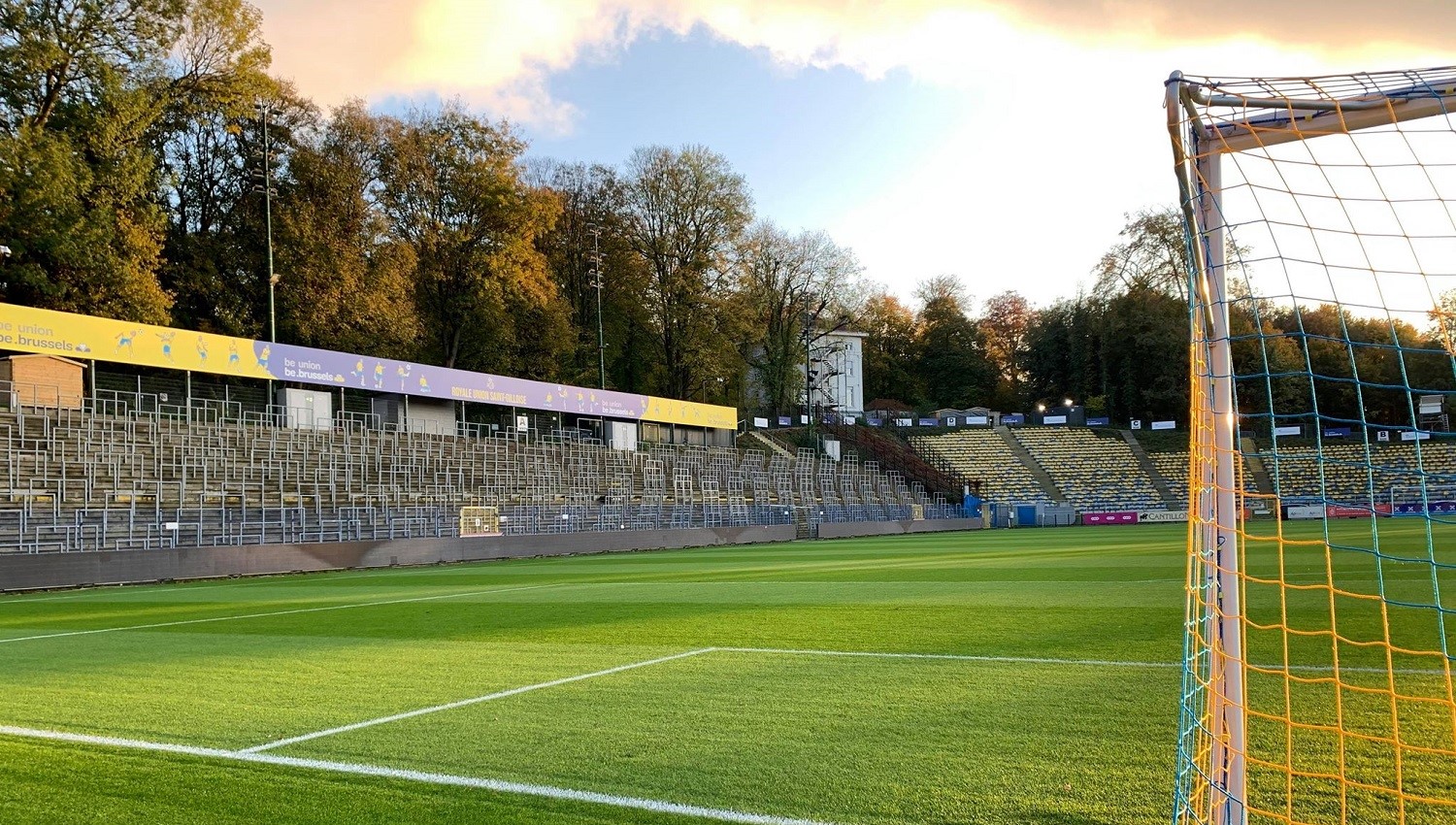 Royale Union Saint-Gilloise – The Belgian Football club that is becoming green
By Phil Jenkins, Sport Positive Leagues
After a strong start to the 2021/22 Belgian First Division A season, Royale Union Saint-Gilloise is currently battling alongside Club Brugge and Antwerp at the top of the table. Philip Jenkins (Sport Positive Leagues) spoke to Raphaële Moeremans, Head of Sustainability at Royale Union Saint-Gilloise who attended Sport Positive Summit 2021, to see how the Brussels-based club is also combatting climate change, through the implementation of environmental sustainability initiatives.
"As a soccer club with the visibility that we have and with the impact that we have on our local community, we had to do something" reflects Raphaële on the key driver of implementing the club's environmental sustainability initiatives. "We have a role within society and we need to live up to it".
Winner of eleven titles as Champion of Belgium and having graced European Cup competitions firstly in the early 1900's, late 1950's and early 1960's, the club that is often referred to as 'Union', has also experienced relegation within the Belgium football league tiers. Following Union's promotion in the 2020/21 season back to the top league of Belgium's footballing pyramid, the club is once again competing with the country's elite teams at the top of the table.
Whilst Union continues to compete well on the pitch, the club is also making great progress to tackle climate change off it, as seen on a dedicated eco-responsibility page on the club's website. The page lists some of the environmental initiatives that have been implemented so far, including:
• Partnering with Eneco (a recommended supplier of Greenpeace) for gas and electricity at the club's Stade Joseph Marien. Eneco wants to become the most sustainable energy supplier in the country, with 100% of its green electricity produced in Belgium by 2025.
• Provision of reusable Eco Cups made from recycled plastic. Fans deposit 1€ at the bar and can reuse the cup throughout the day.
• Using recycled paper for burger paper wraps, napkins, toilet rolls and hand paper towels.
• Encouraging fans to use e-tickets rather than printed paper tickets, to save trees.
• Partnering with Brussels-based supplier Eco-Multi who provide eco-friendly cleaning supplies.
Furthermore, to achieve a greater understanding of Union's operational emissions and its impact on the environment, Raphaële explains how the club teamed up with a local environmental consulting firm based in Brussels.
"We asked them for their support because it was the first time that we had carried out such an exercise and they have experience. They guided us through what data we needed to collect and transform that into amounts and emissions."
The study identified fan mobility as the greatest impact on the environment.
Following the study, Union conducted a survey of its own by asking season ticket holders in early 2021, which modes of transport they took to and from the stadium on matchdays. The survey found that fans travelled:
• 37% by car
• 30% by public transport
• 25% by foot
• 8% by bike
Union's Stade Joseph Marien sits in the middle of the city of Brussels meaning that it is possible for fans to attend match days by bike. Despite this, the fan mobility survey found that just 8% of supporters cycled to games.
"We knew that there was no infrastructure for bike parking and so that was probably something that prevented a lot of people from coming by bike, because they didn't know where to park it and they were afraid that if they had really nice and fancy bikes, they will be stolen in the three or so hours that they are at the game or in the stadium" Raphaële describes.
The club has since installed secure bike parking facilities and has communicated this option to its fans. Raphaële hopes that this will increase the number of fans cycling to games.
"We have to track how that affects the numbers for our different modes of transportation. Hopefully it has a positive impact".
Alongside the option of cycling to the stadium, Union encourages fans to either walk, car share or travel by public transport as methods of reducing CO2 emissions. The club has a tram stop called 'Union' directly outside the stadium.
Whilst Union's fan mobility survey provided the club with useful insights, the club's season ticket holder base has since tripled following the club's promotion to the top division at the end of the 2020/21 season. Consequently, the club is aiming to refine its understanding of fan mobility for the current season.
On matchdays, the club has a mission to reach 100% recycled bottles by encouraging all fans to use the recycling stations located throughout the stadium. Due to the COVID-19 pandemic, as per many clubs across the world, Union was unable to have fans in attendance at its stadium. However, since the return of fans, when carrying out visual inspection of the bins, Raphaële suggests that fans are separating the materials into the relevant bins.
"We look at our plastic bin and we're like okay is this really just plastic or are people just throwing anything in there. So far it looks like it's pretty well done. The fans are sorting their waste pretty well."
Raphaële believes the environmental sustainability initiatives of the club has generally been well received by Union's fans.
"We are lucky to have a fan base that is very responsive to sustainability and all topics into sustainability. Based on the survey that that we've conducted, we know that for most of the issues, they feel that it is something that we should tackle".
Royale Union Saint-Gilloise's strong start to the 2021/22 season has also helped communicate the sustainability initiatives to the fans.
"Luckily for us, we are doing well right now in the division and so our sports performance is very high and so it's a nice setting to actually talk more about sustainability, because it will not be viewed as us having our priorities wrong" Raphaële explains.
Despite the club being in the early stages of its sustainability programme, Union is actively engaging its players with the environmental initiatives, having provided training at the beginning of the season.
"They [the players] have a very important role as role models to be involved in some of those projects" says Raphaële. "We've had really positive feedback from the players on that training. They interacted well, they participated and they learned".
Whilst Raphaële maintains that the club "still have a lot to do" with implementing environmental sustainability initiatives, the club is continuously working on developing new initiatives that will not only benefit the club, but the community in the future.
"We're finalising our strategy now and then we'll have to have it approved by our board".
For clubs that have yet to implement environmental initiatives, Raphaële advises that "you may worry that you don't have a big impact or that whatever you are going to do or put in place is just going to have a very little impact. But what I would say is that it shouldn't be a barrier. As with everything, you have to start with small steps".
Raphaële was in attendance at this year's Sport Positive Summit 2021, a chance for those who operate in sport to learn, discuss, network and connect with global colleagues to accelerate positive climate action. Find out more about the Sport Positive Summit 2022 here.