Sport Positive Leagues Release 2021 Update To Premier League Environmental Sustainability Matrix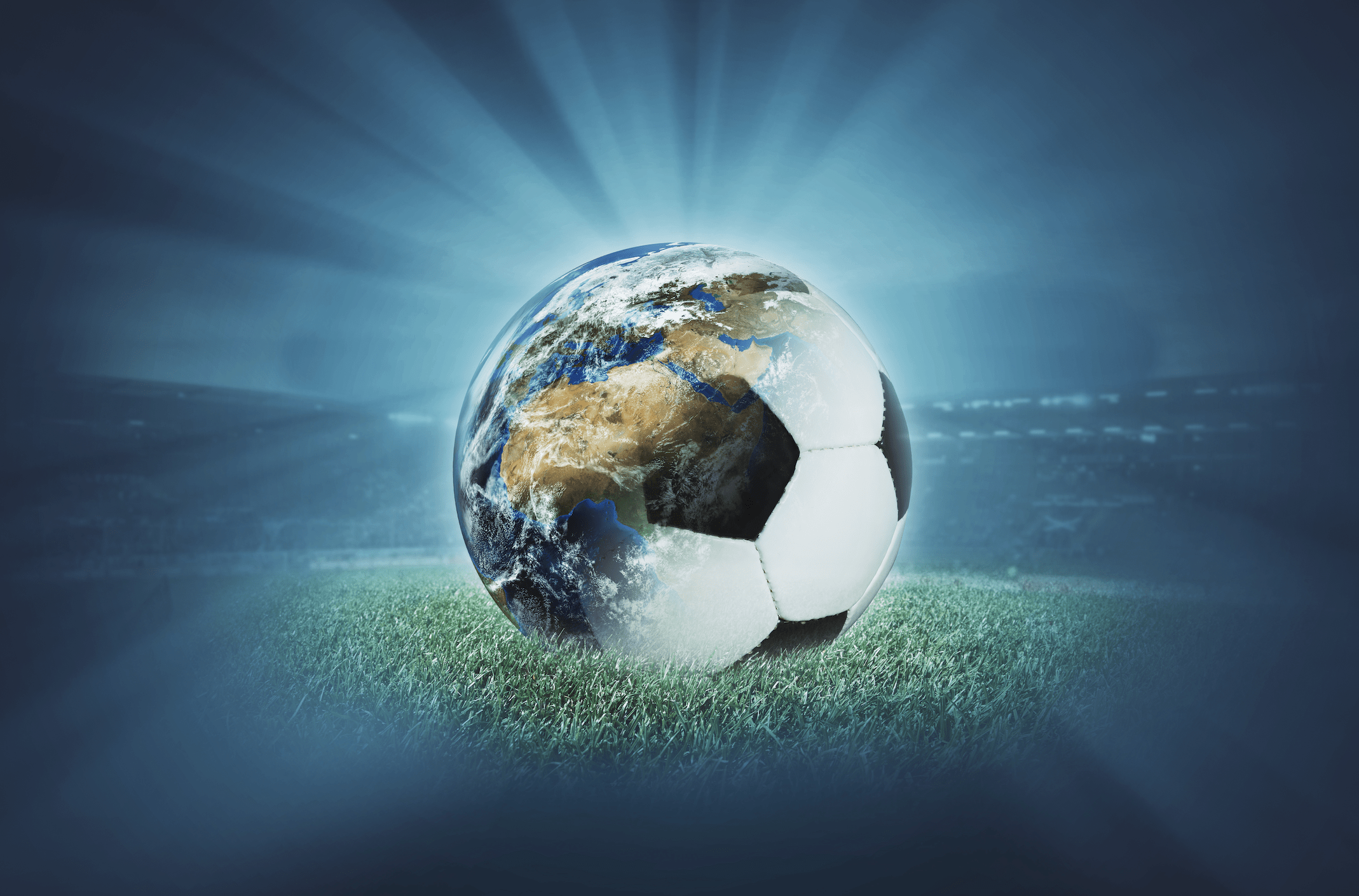 Sport Positive Leagues Release 2021 Update To Premier League Environmental Sustainability Matrix
2nd February 2022, London: For a third consecutive year, Sport Positive Leagues have collaborated with all 20 English Premier League football clubs to understand the work they are doing on environmental sustainability, releasing it today via the 2021 Premier League Environmental Sustainability Matrix.
Tottenham Hotspur FC have retained their first place position for the third year, joined by Liverpool FC who have made huge improvements to become joint-champions this year. Both clubs scored 23 points out of a maximum of 24, showing their holistic commitment to environmental sustainability through every part of the organisation. All information about the clubs efforts and the entire league table can be viewed here.
Reacting to the news, Billy Hogan Liverpool's CEO commented "This is a great achievement for the club, as we continue to create and build a sustainable business, and a sustainable club.  Congratulations to Tottenham Hotspur who we share this top spot with. 
"As a football club with a global fan base we're proud to be leading the way on important environmental issues. The Red Way has achieved a lot in its first year. There is so much more to do, but the club has created a solid foundation and is committed to building on this achievement. As we move forward, we will constantly evaluate the way we operate, to operate in the most sustainable way.
"We will continue to strive to provide the tools and opportunities for everyone connected to the club to take meaningful actions that will create a healthy planet and thriving communities."
Donna-Maria Cullen, Executive Director, Tottenham Hotspur, said "To have once again been named at the top of the Sport Positive League Table is fantastic recognition for the work that continues to be delivered across our organisation – now we must challenge ourselves to go further.
"Joining the UN Race to Zero is a significant next step on our journey and provides us with a clear pathway and emission reduction targets that we are prepared to meet. We look forward to working collectively with our staff, players, fans, partners and suppliers to achieve our goals."
Since the 2020 edition, Sport Positive Leagues has continued to evolve the categories that clubs are evaluated on, now adding in categories on biodiversity and education and splitting out commitment and policy into it's own category. In addition the points system has been updated so that it is more difficult to reach the maximum points, unless a clubs is working strategically and holistically, across their entire organisation and sites, as well as making external, long-term commitments to taking action on climate.
In regard to the 2021 matrix update and the work that clubs are doing in this space, Sport Positive Leagues Founder Claire Poole commented, "Year-on-year the progress around environmental sustainability that can be seen by the majority of clubs is really impressive. It is very clear how seriously clubs are taking their role in tackling the climate crisis."
As for two clubs taking top spot, she went on to comment, "Joint champions may be impossible in football, but I've got no problem with it when it comes to tackling climate change."
The categories that clubs are evaluated on currently include: commitments and policy, clean energy, energy efficiency, sustainable transport, waste management, single use plastic reduction/removal, water efficiency, the availability of low-carbon/plant based food, biodiversity, education and communications/engagement.
Speaking to BBC Sport, Premier League Chief Executive Richard Masters said: "Sustainability continues to be a priority for the League and our clubs, as we all look at alternative methods and practices to help reduce emissions and environmental impact.
"Clubs have demonstrated their commitment to positive change in this area and continue to play an important role in raising awareness of the issue among fans, while also working on policies to improve their environmental sustainability.
"We recognise the significance of education and action in this area and continue to work on our own strategy. This will support the principals outlined in the UN's Sport for Climate Action framework, which the League became a signatory of earlier this season."
Sport Positive Leagues have released a short Q&A paper to answer questions that the organisation have received in regard to this work. That paper can be accessed here.
Every Premier League club is doing positive work in the area of environmental sustainability, some highlights include:
Liverpool: The operational framework of The Red Way (sustainability strategy) has been certified to ISO20121 by external auditors; the only Premier League club to have this management system standard
Tottenham Hotspur: The only club in the Premier League to have a sustainable transport policy that extends to team travel, and were the first team to host a net zero game 'Game Zero' in 2021
Manchester City: The only club in the Premier League that has a Net Zero by 2030 target
Southampton: Home Grown initiative: pledge to plant 250 trees each time a player debuts in the Men's and Women's first teams
Arsenal: A 3MW battery installation at Emirates Stadium reduces energy consumption
Manchester United: The Club has maintained a minimum 2.5% year-on-year carbon reduction over the past 13 years to maintain the Carbon Trust Standard (CTS) Accreditation – the only sports Club within the UK to have achieved six successful CTS accreditations
Brighton & Hove Albion – Offer home and away fans free subsidised travel on buses and trains within the Free Travel Zone
Norwich City: Has a dedicated sustainability page on Junior Canaries website with ideas and initiatives to engage junior canaries and younger fan base
Everton: Are working alongside Everton Fans' Forum to set up an Everton for Change project group made up of 6 supporters helping to promote green initiatives to fellow fans
Leicester: 100 percent renewable energy supplied to all LCFC sites and Kit donation scheme supporting refugees and people seeking asylum
Chelsea: Up to 15,000 non-branded reusable cups have replaced single-use plastic pint cups on match days and 2000 reusable cups provided for staff
Brentford: The first Premier League team to rollover it's home kit for 2 seasons (2021/22 and 2022/23) for sustainability reasons
Aston Villa: Vegan food options at stadium and at the training ground for players and staff, 25% of match day menu is plant-based
Burnley: Part of Planet Super League; fans won the league in Summer 2021, and a supporters group 'Sustainable Burnley FC' has recently been established
Crystal Palace: Provides extremely competitively priced coach travel to the vast majority of away games as a sustainable option for travelling supporters
West Ham: Energy in stadium monitored daily, 8% saving achieved in 2021 against 2019 usage
Watford: No single use plastic pint cups used with implementation of reusable cups in November 2019
Wolverhampton Wanderers: 100% renewable energy across all sites with Energy Champion' in each department to help control energy usage in each area of the business
Leeds: The introduction of reusable cups at Elland Road in September 2021 will save 350,000 single use plastic cups being sent for disposal/recycling each season
Newcastle: Water recycling systems in place and water sourced from borehole at training grounds, software to monitor water usage weekly and reports any discrepancies
For all the information on the environmental sustainability efforts from Premier League clubs in 2021 and our rankings, click here.
 -Ends-
Sport Positive Leagues are part of the Sport Positive group, who also run the annual Sport Positive Summit and put out The Climate of Sport podcast, as well as supporting the global industry towards increased climate action.
For press enquiries please email [email protected]