The Halo Effect strategy that saw the Saints rise up the Sport Positive EPL sustainability table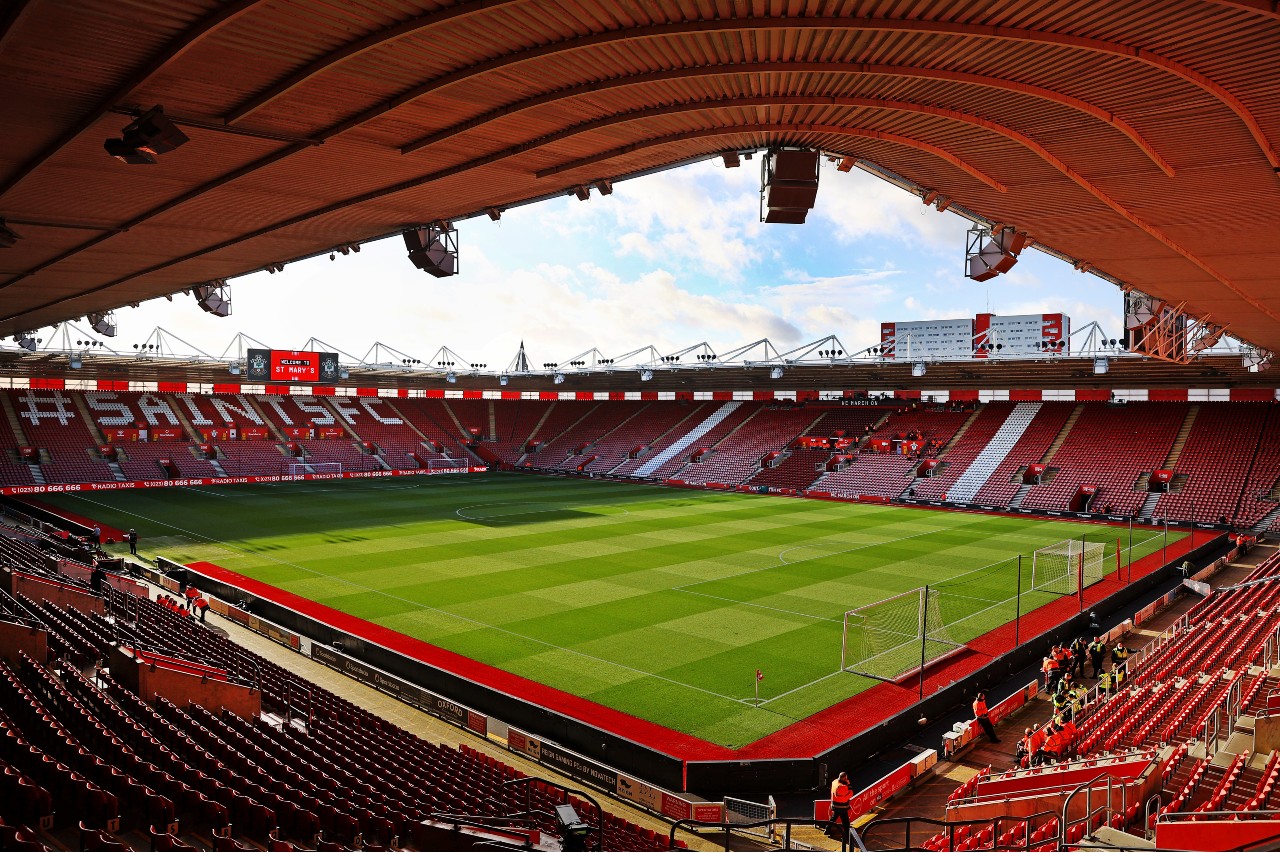 The Halo Effect strategy that saw the Saints rise up the Sport Positive EPL sustainability table
By Philip Jenkins, Sport Positive Leagues
Southampton Football Club finished second-to-last in the 2019 Sport Positive Premier League sustainability table, but rose to 4th in the 2020 edition. Philip Jenkins (Sport Positive Leagues) caught up with Caroline Carlin, Operations and Sustainability Manager at Southampton FC, to see how the south-coast club's sustainability initiatives over the past 12-months have propelled the team up the sustainability table.
When one thinks of Southampton Football Club, the names of cult heroes Matthew Le Tissier, Francis Benali and Mick Channon, or, its excellent football academy that produced the likes of Gareth Bale, Theo Walcott and Luke Shaw (to name a few), may initially come to mind. What may be less well-known is the club's sustainability initiatives.
Introducing Southampton Football Club's sustainability strategy, 'The Halo Effect'.
Implemented in January last year, The Halo Effect not only has the link to the club's crest and heritage, but it is the impact of several initiatives that the club is looking to have on its people and community.
Comprised of four strands; environmental, corporate, fan and social responsibilities, The Halo Effect strategy represents the club's commitment to ensuring a sustainable future for the club, its fans and its community.
Of particular interest to Sport Positive's 2019 and 2020 Premier League sustainability tables were the environmental initiatives of Southampton FC's operations, the club's engagement with its fans to encourage positive behavioural change, as well as the club's long-term commitment to combatting climate change.
But in 2019, Southampton FC finished a lowly 19th in the now-annual Sport Positive Premier League sustainability table.
Looking back on what was the key driver for change, Caroline Carlin reflects that the club "needed to design a strategy and get the right people around the table. We now have a vision of where we want to get to".
The club's goal is to be carbon neutral by 2030 and it has already implemented several environmental initiatives, including:
• Sending zero waste to landfill
• Switching to 100% renewable 'green' energy
• Upgrading St Mary's floodlights to full LED
• Introducing a reusable cup scheme for matchdays
• Offering vegetarian and vegan options in concourse kiosks
Synonymous with Southampton FC's world-class academy, the club also launched the 'Home Grown Initiative' whereby for every academy player that makes their first team debut, the club will plant 250 trees locally in Southampton and preserve another 250 in the Amazon region. The overall commitment by the club is to offset over 3,000 tonnes of carbon emissions over the next four years. "This initiative is not only a celebration of our academy achievements, but a great legacy for Southampton as a whole. We are really proud of this initiative" Caroline added.
Southampton's men's and women's footballers have also been actively engaging with the club's environmental initiatives.
In August, players from the Women's team, B team and Academy took part in a beach clean at Calshot beach, to unveil the new 2021/22 away kit. The beach clean highlighted the importance of looking after the environment, particularly as the club's new away shirt uses hummel's Eco8 material – a fabric that uses recycled plastic bottles.
Furthermore, Southampton FC's trio of Armando Broja, Harry Lewis and Alex McCarthy celebrated October's National Curry Week, by taking on Kingfisher's cooking challenge of a vegan red lentil sweet potato curry. Meanwhile, Southampton Women's FC footballer Katie Rood is a passionate environmentalist, vegan and social justice advocate and has been a member of Champions for Earth since mid-2019.
Whilst the club's sustainability strategy is still relatively in its infancy, there is a togetherness throughout the club to act in a sustainable way.
"There is a real shift in culture towards a sustainable way of thinking" explains Caroline. "Players are making better lifestyle choices; our youth team players are so happy to play for a club that do so much work in the environmental sustainability space and our fans are really proud of the environmental initiatives. It is a real combined effort from the club and the fans".
Southampton FC recently worked with the University of Southampton to measure its total carbon footprint. The study found that one of the club's biggest impacts on the environment was player and fan travel to and from matches. Currently 64% of Southampton's fans attend games in single occupancy vehicles. Despite this, Caroline confirms that a strategy is in place to advocate more sustainable modes of transport.
"We are committed to reducing the environmental impact of matchday travel. We are currently carrying out an extensive review of the entire travel plan that will enable us to actively promote and encourage people to choose more sustainable ways of travelling to and from the stadium for matchdays and events".
Whilst the club has made great strides to become more environmentally sustainable, Caroline appreciates that there is still a lot of work that the club can do to combat climate change and that "it will take time, it's a journey and we will get there".
Sustainability is now a daily conversation at Southampton Football Club. For any club that has yet to embark on its environmental sustainability journey, Caroline advises that clubs "don't have to be perfect or an expert, you just need to get started".
To view the full list of Southampton FC's environmental sustainability initiatives, visit https://www.sportpositiveleagues.com/team/southampton-2020/